Ashleigh Megson
Communications and Marketing
"I step forward to promote the values and vision of Woman Within UK as part of a creative and supportive team. I'm a passionate and energetic communicator and am excited about preparing the space for more and more women to show up."

Katja Layher-Segal
Company Secretary
"I step forward to help change the difficulty I have previously experienced in accessing information. I want to help change that. I am balanced and considered and ope to hear other points of view whilst able to stand firm and speak my truth, encouraging healthy debate and clear communication."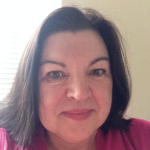 Fran Williams
Company Secretary
"I step forward to use and grow my abilities in service to the community, from whom I receive such connection, love and support, and to continue sharing all the great gifts I have received through Woman Within UK."

Nikki Widdicombe
Registrations and Logistics
"I step forward with a desire to shape the future of Woman Within UK. A desire to make a difference: to create a strong, empowering, supportive, loving, connected community that I can be a part of and where women are honoured, celebrated and accepted."

Liz Hawthorne
Leadership Team Guide and Chair
"I step forward because I am passionate about healthy female leadership that is values based, authentic and collaborative. I choose this role to support Woman Within UK to be the very best it can be, to continue to build a thriving and sustainable community that is focused on female empowerment."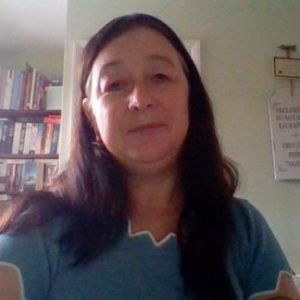 Clare Lunan
Governance
Woman Within UK Facilitators and Team Leaders

Paula Alter
Woman Within Weekend Leader and certified Facilitator. Woman Within Skills Workshop Leader. Past President

Juliette Clancy
A Founder Member and Past President. Certified Facilitator.

Alison Davis
Woman Within Board Member, certified Facilitator and Woman Within Skills Workshop leader

Mellon Horsell
Certified Facilitator. Past Steering Circle.

Ashleigh Megson
Team Leader. 
Annabel Search
Team Leader.
How Woman Within UK Is Organised
Roxy Grimshaw
Facilitator Training Programme. Accountant.
TBC
Weekend Administration
Woman Within in French and German-speaking Europe

Nassera
I am the person who will happily take care of your questions and queries about Sacrée Femme!

Françoise Berry
Presidente de Sacrée Femme! Facilitator in training. 'J'aimerais avoir plus de temps pour développer ce programme dans les régions francophones.'

Kerstin Bardua
Mitbegründerin von Woman Within Germany, begleitet das Wachstum und die Vision von Woman Within Germany, Koordination der Anmeldungen. Facilitator in Training.

Char Tosi
The first Woman Within Weekend, designed by Char, ran in Wisconsin in 1987.  To this day Char reads the feedback of Weekend participants from around the globe in her quest to ensure every woman has the chance to be her best through Woman Within. Char's book 'Discover your Woman Within' is available to buy through Amazon.
Woman Within UK Rose Award Recipients
These incredible women have made outstanding contributions to the Woman Within UK community since our beginnings in 1996. Without them, we wouldn't have been able to reach out to women and offer our programmes. We acknowledge, honour and thank you!
Juliette Clancy
Katrina Taee
Alison Davis
Cassandra Ogier
Paula Alter
Melissa Kay
Catherine Harris
Yvonne Taylor
Stephanie Chapius
Roxy Grimshaw
Hilary Stirling
Nora Taee
Mellon Horsell
Sue Baxter
Nikki Widdicombe
Pam McLeod
Susie Beazley
Ashleigh Megson
Kerstin Bardua